On Tuesday, 12 April 2022, MEP Irena Joveva took part in a debate organised by the PIP Institute at the Secondary School of Economics and Gymnasium Maribor, where she spoke with students about media literacy. She stressed that the European Union is working to strengthen media literacy and critical thinking through various instruments under its competence, including the Action Plan to Support the Recovery and Transformation of the Media and Audiovisual Sector, the Digital Education Action Plan 2021-2027 and the European Democracy Action Plan.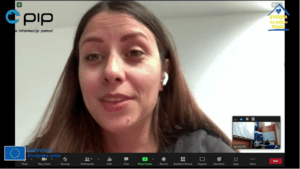 Joveva highlighted the importance and purpose of media literacy, which is increasingly important due to the widespread use of social networks. These are linked to an increase in the volume of fake news and disinformation, while, unfortunately, recognising credible information is not part of the school curriculum:
"Media literacy is an essential skill that every individual must acquire, as it allows for the critical assessment and evaluation of the information received and for the ability to distinguish between what is true and what is false."
Joveva therefore believes that Member States should overhaul their courses and that the European Union should be able to take action when these are found deficient. In her view, the creation of a European educational programme and the Digital Education Action Plan are important steps in the right direction.
She also observed that fear is a key emotion, which is exploited by many people in charge. We have seen and experienced this during the epidemic, and Slovenia is no exception.
Sonja Merljak Zdovc, founder of the children's newspaper Časoris, and Matija Stepišnik, editor-in-chief of the newspaper Večer, also took part in the debate. Merljak Zdovc spoke about the importance of critically assessing news and identifying propaganda, with extremes being a good indicator that something is wrong with a news item. We need to be alert to news items that are too nice and positive, but also to those that are overly negative.
Stepišnik continued by saying that trust and credibility are the basic currency of a good media: "When a media outlet starts to lose credibility, when it is caught in a lie, or when it has distorted, manipulated or poorly checked a piece of a news story in order simply to publish it as quickly as possible, it may lose the most critical readers, listeners or viewers in the long run, if not others." The race against time that journalists and media outlets are subjected to in order to deliver news to the public as quickly as possible is, in his view, damaging to the business of journalism and leads to lower journalistic and editorial standards. Nevertheless, he believes that there are still enough media outlets in Slovenia that remain a bastion of journalistic professionalism.
In conclusion, Joveva added that it is important that every journalist is aware of their mission, of why they are doing the job and, above all, that they work in the public interest. The guiding principle of every journalist should be to provide the public with verified, truthful and real information and to present things exactly as they are.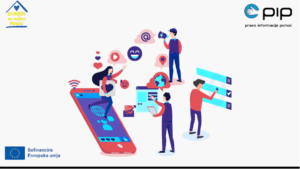 To watch the full conversation, click HERE.
https://www.irenajoveva.si/wp-content/uploads/2022/04/medijska-pismenost_1.png
508
904
Aljaž Debeljak
https://www.irenajoveva.si/wp-content/uploads/2019/12/vsi-logotipi-glava.png
Aljaž Debeljak
2022-04-12 12:58:26
2022-05-09 13:06:26
"Fear is a key emotion. And, unfortunately, some politicians exploit that."