The 18th meeting of the EU-North Macedonia Inter-Parliamentary Committee took place on Thursday, 25th of March, 2021, where MEPs and their colleagues from Sobranie discussed the state of play of EU-North Macedonia relations, focusing on the implementation of the acquis in the accession negotiations.
MEP Irena Joveva, who is also the first vice-chair of the committee for the European Parliament, notes that North Macedonia is in a time of emergency, both because of the pandemic and because of Bulgaria's veto. "I will not talk much about the reforms we all know that need to be implemented – especially in relation to the rule of law and efforts to fight corruption. The reforms in North Macedonia are about improving the lives of citizens, not the European Union. It is the latter that must keep its promises. The accession process should not be misused to solve bilateral issues," she said, adding that it is citizens who suffer the most from open bilateral problems, unfulfilled promises, and endless talks without solutions. It saddens her to see that despite years of effort and endeavour that North Macedonia has put into the process, and its visible progress, the road to the Union is still long. She concluded her speech by encouraging them to overcome this last obstacle by working together with courage.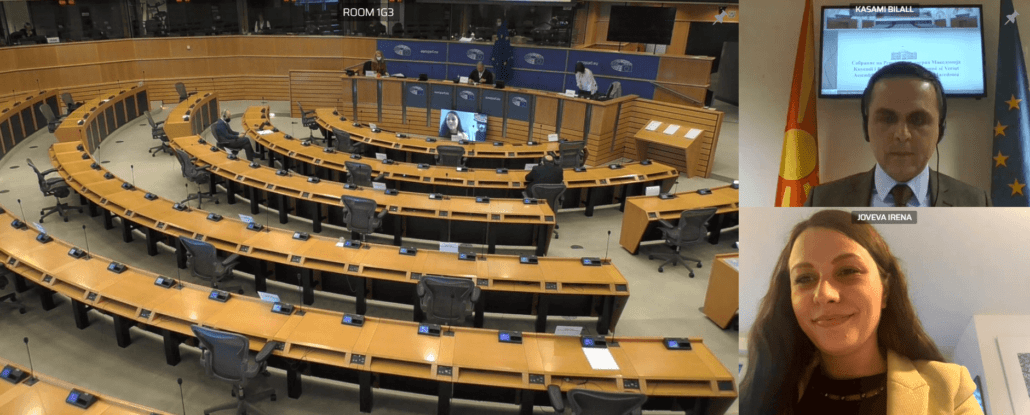 Deputy Prime Minister and Minister for European Affairs, Nikola Dimitrov, began by welcoming the adoption of the resolution on North Macedonia in the European Parliament but expressed regret that the amendments condemning Bulgaria's provocative actions against North Macedonia had not been adopted, a view shared by MEP Joveva. "Although some challenges have emerged, such as the pandemic and relations with Bulgaria, North Macedonia will not stop. In the coming months, it will be crucial for the country to continue with reforms, including the fight against corruption, organised crime, and ensuring freedom of speech. We will continue to engage in a constructive dialogue on bilateral issues with Bulgaria," Dimitrov assured MEPs.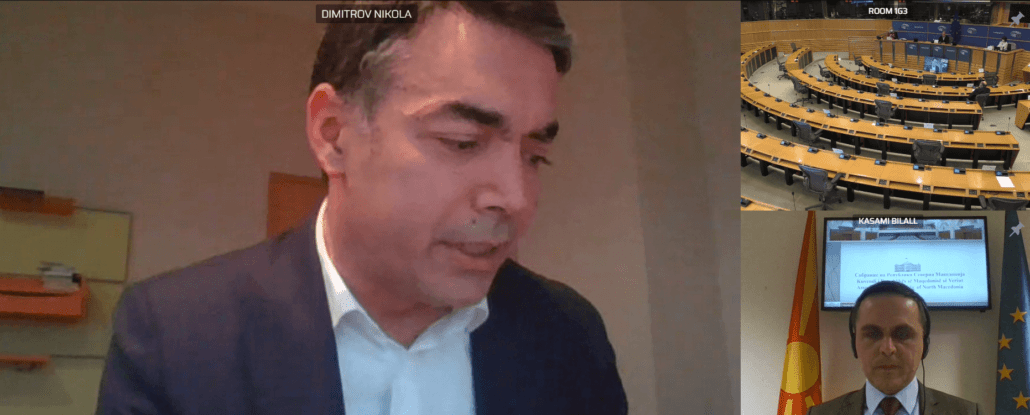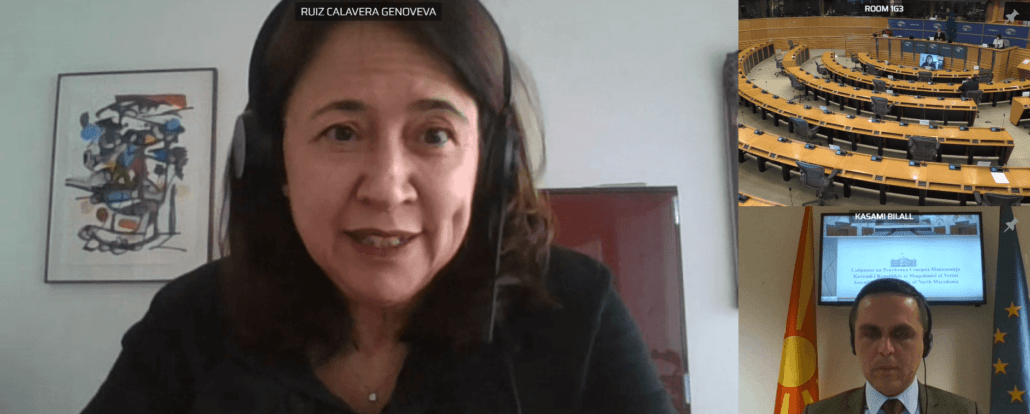 Genoveva Ruiz Calavera, Director in charge of the Western Balkans at the European Commission, and Marko Makovec, a representative of the European External Action Service, both also noted that the country had made progress and demonstrated a commitment to the path towards the Union. "North Macedonia went through a long process of building compromises from the official change of its name to joining NATO," Ms. Ruiz Calavera added.
https://www.irenajoveva.si/wp-content/uploads/2021/03/jpc4.png
755
1880
Jasna Gerbec
https://www.irenajoveva.si/wp-content/uploads/2019/12/vsi-logotipi-glava.png
Jasna Gerbec
2021-04-27 10:08:32
2021-04-27 14:12:26
"The accession process must not be used to resolve bilateral issues"