According to various indicators of the activities of MEPs, Irena Joveva is the most active Slovenian MEP in several fields of her work.
All activities of Members of the European Parliament are regularly updated on the "MepRanking.eu" web portal. On the portal, you can check MEPs work in the relation of the whole of Parliament, within the parliamentary groups, the Committees in which they are active, and comparing to all other MEPs from their country. A while ago, the VoteWatch organisation created an analysis of MEPs cooperation and networking, where MEP Irena Joveva was ranked in the 12th place.
The Member of Parliament is also very active in all other activities and obligations of parliamentary work. The online ranking tool for MEPs shows that she has asked the most written questions among Slovenian MEPs so far (27), explained her vote the most (as many as 244 times) and was five times the shadow rapporteur for the opinion. With twenty-three speeches, she is also one of the most active Slovenian MEPs in the parliamentary discussions.
You can follow the activities of MEPs at this LINK.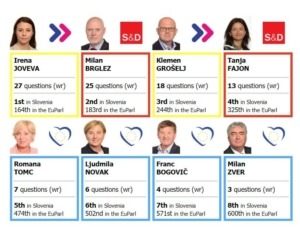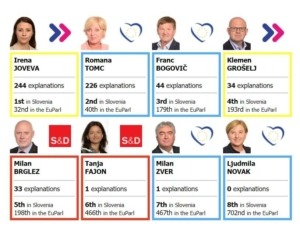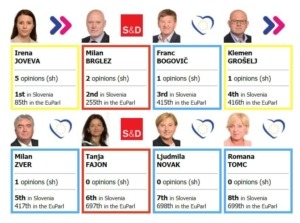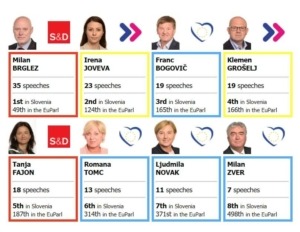 https://www.irenajoveva.si/wp-content/uploads/2020/10/vprasanja_ozka.jpg
325
812
Nina Maurovič
https://www.irenajoveva.si/wp-content/uploads/2019/11/vsi-logotipi.png
Nina Maurovič
2020-10-17 11:27:32
2020-11-02 17:36:08
Joveva is one of the most active Slovenian MEPs