"Really, you're a journalist? That rules! And where?"

"At STA."

"…"

"The Slovenian Press Agency."

"Oh … OK."
This is how many conversations took place when – a decade and a few months ago, on the year of its 20th anniversary (which is also explained in the photo below) – I started my first 'serious' job. This does not mean that I am ashamed of the previous ones or that they are worth anything less, but they were typical student jobs, from various promotions of different products in shopping malls to restaurant work. Honestly, this one also started when I was still a student. Nonetheless, it was different. It was special.
Many people did not know and even still do not know about the Slovenian Press Agency. One does not know everything that STA is and everything it gives, that is why the "oh, OK" up there. Because many people do not pay attention when they open a web portal and do not notice that STA is (co)signed under a huge number of articles. Because many people do not know that STA is the one with the collected daily forecasts of events in the country and around the world, which comes handy to any other media as well as to the interested public. Because many people are not aware that STA is a pillar of Slovenia journalism. The foundation of everything.
If STA falls, the key information source in the country falls. All other media fall (by that I mean the media in the true sense of the word). Democracy falls. Freedom falls.
Yes, I was a journalist at STA. And it really did "rule". At STA I have learned speed but accuracy. At STA I have learned correctness but being no less critical. At STA I have learned comprehensible reporting on complex content. I have said many times that I could not have wished for a better springboard for everything else that followed. My former colleagues are professionals in the true sense of the word.
Not only do they not deserve what is happening to them under the current government, the society as a whole does not deserve it. STA is not "only" a public media service. STA is a symbol of Slovenian independence, which – like our country – is on the threshold of its 30th years of existence. With the difference, that it is not certain how and if they will experience it at all.
Because we have come to the point where the government does not want to pay its funds for public service in violation of the law! When they deliberately, shamelessly procrastinate with cynical manoeuvres such as asking the European Commission if these funds can be paid off at all. Of course, it was clear in advance (to them as well) that the answer from Brussels would be affirmative, but even that did not stop the government's manipulations and lies, and above all the continuation of the STA's financial exhaustion. Again: an illegal one.
We have reached the point where one irrevocably resigned minister is primitively mocking the fact that citizens are now starting to raise funds for the Slovenian Press Agency with the help of the Slovene Association of Journalists.
We have come to the point where, unfortunately, I can write without a hint of bad conscience that this government is making fun of everything and everyone. When experts are lecturing about the media (perhaps it will be more understandable if I translate: salting the mind) for the one and only truth that must be completely adapted to the boss. However, the bigger problem than this boss are those who are present and are quiet. An even bigger problem, however, are those who are ignorant.
We have reached the peak of not only a war with the media but specifically a war to control them. Today is World Press Freedom Day, and if ever, it is sadly more than clear today that media freedom is also being threatened in democratic societies. Yes, also in Slovenia. A climate of hatred towards journalists is being created systematically, attempts are being made to subdue and/or suppress all those who do not like the ruling party, fear and the feeling of helplessness of people are exploited systematically, and attention is being distracted systematically from real issues. A goal-driven process is only escalating. All of this is packed in the narrative that they are talking about media pluralism, while not lagging behind fictions like this that critical media is associated with the ghosts of the past. It is not a right-left political battle, as they are trying to portray it, but on the one hand a model of a democratic liberal society with critical independent media and on the other a model of authoritarian state abduction by the party and complete subordination of the media space.
Certain European legislation does exist, such as the Audiovisual Media Services and Copyright Directives. The problem is that they are still not implemented in all national legislations. There are also acts on digital services and the digital market that will set clear rules for moderating content on online platforms. Separately, the European Commission has several tools to put pressure on member states and these often collide with 'real-policy' in the Council, and often can not be applied to the media sector. This is exactly what could be changed with the new European legislation on media freedom. In the meantime …
The Slovenian Press Agency must continue to exist, while it must become clear to everyone that we will never be able to eradicate manipulations and lies. However, we can no longer give them space, we do not believe them and we no longer give them the opportunity to come to power. Never again.
Public media are the foundation of any democratic society. This role is more than justified by the STA, and this record was created mainly because the work and people at STA do not deserve an "oh, OK" but one big, the biggest "that rules!"
Irena Joveva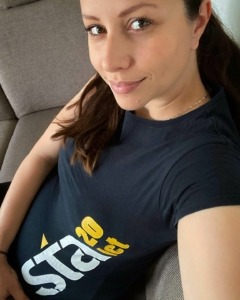 Photo: MMC RTV SLO/Miloš Ojdanić
https://www.irenajoveva.si/wp-content/uploads/2021/05/65855768.jpg
800
1200
Nina Maurovič
https://www.irenajoveva.si/wp-content/uploads/2019/12/vsi-logotipi-glava.png
Nina Maurovič
2021-10-19 10:52:43
2021-10-20 10:34:59
The Slovenian Press Agency - STA is not an "oh, ok than" - "that rules!"